Filmakers
Director / Producer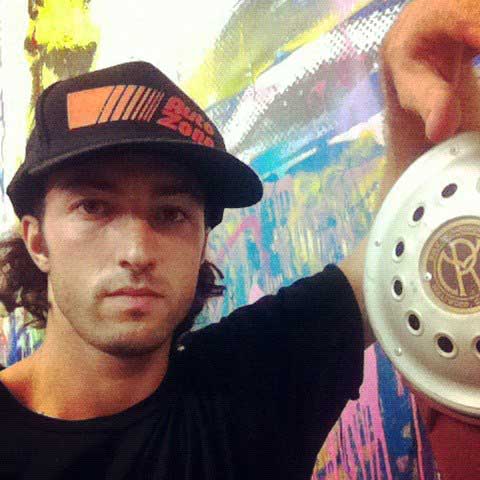 Matt Smiley was born in Montreal, Quebec. He began his career as an actor, garnering worldwide critical success with "Kamataki", a film directed by Claude Gagnon. He then moved to Los Angeles and transitioned to film & book development after spending time studying theater in France. From 2007 to 2009, Smiley worked on Moët Hennessy • Louis Vuitton CEO, Bernard Arnault's biography as an editor and writing collaborator with Per-Henrik Mansson. He then worked alongside French movie megastar Dany Boon ("Bienvenue Chez les Ch'tis"), before branching out to produce "Rituals," Ashton Kutcher's web-series created by Mean Magazine founder Kashy Khaledi.
Smiley produced the music video for David Guetta and Nicky Romero's track "Metropolis", which was directed by controversial pop-artist Mr. Brainwash. The video was released on October 19, 2012 and has reached over 9 million viewers on YouTube.
"Highway of Tears" marks the first producing collaboration between acclaimed Canadian actress, Carly Pope and Smiley.
Producer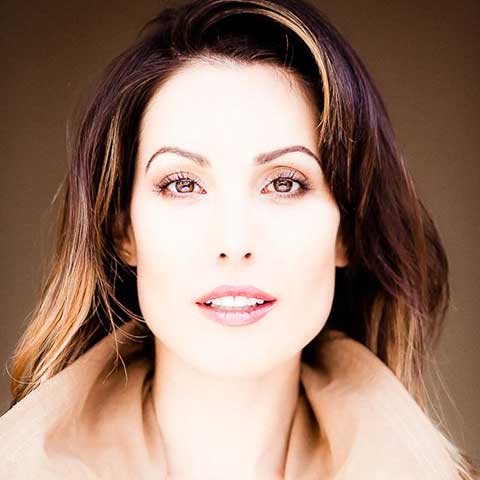 Carly Pope is a Vancouver-born actress and producer. Her first major role as an actress came as 'Sam,' one of the leads on the cult-favorite WB series, "Popular." She has recurred on "24", "Dirt", "Outlaw" "Californication" and most recently on the CW's new break-out hit "The Tomorrow People." She is a two-time Leo Award winner for her work on the Canadian series, "The Collector" and the short film "Sandra Gets Dumped," respectively. She also is the recipient of the Vancouver International Film Festival Women in Film and Video award for her work in Larry Kent's "Hamster's Cage."
On the production side, she served as Co-Producer on "Everyone," a feature film shot in Vancouver, and as Associate Creative Producer on the short film "Break A Leg Rosie." Between 2002-2005 Carly was an active volunteer with Options for Sexual Health (formerly Planned Parenthood BC) in which her awareness of the missing women in the Vancouver's Downtown Eastside and in Northern BC grew. She also recognized that the lack of resources and funding in the North was, in this case, contributing greatly to the vulnerability of the women in these communities. In May 2012, Pope eagerly partnered with Matt Smiley on the documentary "Highway of Tears" in the attempts to bring a platform, and hopefully justice, to these stories.
Editor
Brandon Lott was born in Post, Texas. Following up on his childhood passion for filmmaking, he graduated from the University of Texas in Austin with a BS in film. He was quickly recruited out of school to work as an assistant for director Robert Rodriguez ("Spy Kids", "Sin City", "Once Upon a Time in Mexico"). Lott's first assignment was to shoot and edit behind the scenes footage for the DVD bonus materials on "Spy Kids" and serve as Mr. Rodriguez's personal assistant. Lott then worked for Miramax editing mini-doc footage, before joining producer/creators Josh Schwartz and Stephanie Savage on the television series "The O.C" as an assistant editor. It didn't take long for him to get promoted to editor on the CW show "Gossip Girl". While working on "Gossip Girl", Lott edited various short films as well as a few episodes of the series "Chuck" for NBC. He recently wrapped the final season of "Gossip Girl" and began editing "The Carrie Diaries" for CW. Brandon is currently working on the NBC show "Crisis" starring Gillian Anderson and Dermot Mulroney. He resides in Los Angeles, California, with his wife and two children.
Narrator
Nathan Fillion is a Canadian born actor who gained critical acclaim and cult-status following his role as Captain Malcolm Reynolds TV series "Firefly". Known for his regular role on "Two Guys, a Girl and a Pizza Place" Fillion was also a fan- favorite playing the role of Caleb, in the seventh and final season of "Buffy the Vampire Slayer".
Fillion then joined the cast of ABC's "Desperate Housewives" before landing the title role of Richard Castle in ABC's "Castle." Adding to his cult following, Nathan is well known for the Neil Patrick Harris' viral web series "Dr. Horrible's Song-Along Blog." On the feature film side, Nathan played lead roles in the horror-comedy "Slither" and the critically acclaimed indie hit "Waitress."
Fillion had also appeared in supporting roles in Hugh Wilson's "Blast from the Past" and Steven Speilberg's "Saving Private Ryan." Nathan's voice has recognizably become the voice for "Halo 3: ODST" and "Halo Reach" as well as on the Adult Swim hit shows "Robot Chicken" and "American Dad."
Executive Producer
Luis Felipe Fernndez-Salvador y Campodonico was born in Guayaquil, Ecuador. He is the son of the famous Ecuadorian explorer Andres Fernandez Salvador y Zaldumbidie, with whom Luis has gone on several expeditions. Luis shares his family's quest to look for the unknown, a desire to find hidden treasures of history that may not be of interest to others. Expanding on this notion, Luis founded Paracas Films, with the intent to collaborate with artists and boost Ecuadorian cinema. He has several feature films in development, along with a growing list of socially conscious, thought provoking documentaries.
In one short year, Luis has produced several projects alongside "Highway Of Tears," including "El Cazador", a documentary selected for the Cannes Short Film Corner and "Tears of the Moon", an animated short chronicling the history of the Inca King Atahualpa's legendary ransom treasure.
Executive Producer
Mary Teegee the Director of Child & Family Services at Carrier Sekani Family Services (CSFS) in Prince George, Mary is Gitk'san and Carrier from the Takla Lake First Nation, and is a proud member of the Luxgaboo Wolf Clan. She has served as the Deputy Chief and Treaty Negotiator for her Nation and is a long-time advocate of health & wellness and early childhood for First Nation families.
Director Of Photography
Amy Belling is a Leo Award winning cinematographer with a Master of Fine Arts in Cinematography from the American Film Institute Conservatory in Los Angeles. She has shot numerous critically acclaimed films, music videos, documentaries, and Bravo's television series On Screen! Early in her career, she lensed the critically acclaimed short films "Why The Anderson Children Didn't Come To Dinner" and "The Saddest Boy In The World," which screened at the Toronto International Film Festival, Slamdance, SXSW, Rotterdam and Karlovy Vary. Amy is the recipient of the 2007 Kodak Image Award, the 2009 Daryl Duke Scholarship, UBC's 2010 Outstanding Young Alumnus Award, the 2011 Leo Award for Best Cinematography for the widely acclaimed short "Madame Perrault's Bluebeard" and the 2012 Leo Award for Best Cinematography for "Le Jeu Des Soldats." Amy is currently prepping Olive Gallagher's feature period drama "Journeys."
Co-Director Of Photography
Richard Walden is a Director of Photography and Camera Operator who has worked in Canada, United States, Hungary, South Africa, and Japan. His credits are a mix of Features, Commercials and Television. He received his motion picture photographic training at Fort Monmouth, New Jersey courtesy of the U. S. Marine Corps and served in Vietnam as a combat cameraman. After serving he joined the freelance world in Los Angeles initially working on industrial and low budget films where he had to wear many different hats such as carpenter, property master, electrician, grip, location scout and painter. Finally being at the right place at the right time Richard found a mentor Director of Photography who got him into the studio system there where he found work as a focus puller and eventually moving up to Camera Operator and Director of Photography. Richard received a Cable ACE nomination for outstanding achievement in photography in a comedy or music special or series for the HBO series Dream On. He is a former commissioner of the Arts and Culture Commission of North Vancouver B.C.
Composer
Chin Injeti began his career as a musician while studying at the University Of Toronto as the bassist and singer of the Juno-winning R&B group Bass Is Base. Chin then released two solo albums and an EP that showcase his eclectic taste and ear for quality production. Chin has also gained a great deal of respect and critical acclaim for his output as a hip-hop producer, often collaborating with D.J. Khalil and his co-composer on this film Daniel "Danny Keyz" Tannenbaum. He has produced for Dr. Dre, Nas, Talib Kweli and, most notably, Eminem, with whom he shares a Grammy award. Along with D.J. Kahlil and Tannenbaum, Injeti produced multiple tracks on Eminem's award winning "Recovery" and on his highly-anticipated forthcoming "Marshall Mathers LP 2."
Composer
Daniel "Danny Keyz" Tannenbaum spent his childhood developing an appreciation for music composition after joining and touring with the internationally renown St.Thomas Choir. As an adult, Daniel met Grammy Award winning producer D.J. Khalil during a trip to Los Angeles, which led to a long-running collaboration between the two. Their production can be heard on Grammy winning albums such as "Recovery" by Eminem and Lacrae's "Gravity." They also produced the single, "Kush" from Dr. Dre's upcoming "Detox" and Pink's "Here Comes The Weekend." In collaboration they've produced music for films, video games, commercials and indie bands. Their goal is to continue to push the boundaries of music blending genres and identities to create something totally new. Tannenbaum recently co-produced and co-wrote the single, "My Kind Of Love" by Emeli Sande and is working with D.J. Khalil on a number of upcoming albums including new releases by Eminem, Aloe Blac and more.
Musicians
Carmen & Camille Twin sisters Carmen & Camille have been practicing their music since childhood, experimenting with what they call "passion pop" – their trademark honesty set to catchy dance floor hooks – which has seen them break into the Top 40 on Canadian radio charts, land in the top 20 on Billboard's Emerging Arts chart as well as appearances at the Much Music Video Awards and Much on Demand. Major press from Toro Mag, Flare, E!Talk, Billboard, Stuff Mag, Elle and songs from their first album being featured on MTV's The Hills show just how far their melodies have traveled. The girls are particularly proud of the charities that they have been able to support through their music, including the Half The Sky Movement, which seeks to end oppression for women.
Carmen and Camille's meteoric rise in the Canadian music scene, culminating with a Juno nomination for their single Shine 4U, is due in large part to the dedicated fans at the forefront of every stage they step on to. The single shone brightly as hundreds of remixes popped up all over the globe and accolades from fans and fellow members of the industry poured in. Claiming influence from sources as diverse as Pink Floyd, No Doubt and Robyn, their unique sound has made them one of North America's hottest young acts.